Brewing a Sustainable Cup: The World of Bird-Friendly Coffee
Bird-friendly coffee offers coffee lovers a way to brew a delicious cup while also supporting ecologically sustainable farming practices. As awareness grows about the environmental impact of our choices, more and more consumers want to make ethical purchases. When it comes to our beloved cup of morning joe, bird-friendly coffee lets us enjoy great taste while protecting birds and their habitats.
Key Takeaways

Eco-Friendly Coffee: Bird-friendly coffee supports eco-friendly farming with shade-grown organic beans, benefiting both birds and the environment.
Stringent Certification: To earn bird-friendly certification, farms must meet strict ecological standards, ensuring top-tier sustainability.
Win-Win for Birds and Farmers: Bird-friendly coffee protects bird habitats and boosts farmers' income through premium pricing.
Choose and Enjoy: Consumers can make a positive impact by choosing certified bird-friendly coffee, enjoying its unique flavors while supporting sustainability.
The Coffee Industry's Environmental Impact
Coffee is one of the most widely traded agricultural commodities in the world, providing income for over 25 million coffee farmers. However, conventional coffee farming can have detrimental effects on the environment. Deforestation, intensive use of pesticides and fertilizers, and monocropping practices associated with large-scale coffee production can degrade soil, pollute water sources, and threaten biodiversity.
Sustainable growing practices are needed to counteract these issues. Bird-friendly coffee offers an eco-friendly alternative that supports healthy ecosystems.
What Is Bird Friendly Coffee?
Bird-friendly coffee is shade-grown organic coffee that provides quality habitat for birds and other wildlife. To earn certification from the Smithsonian Migratory Bird Center, bird-friendly coffee farms must meet strict ecological standards, including:
Growing coffee under a dense canopy of shade trees
Maintaining a diversity of tree species providing food and shelter
Using organic practices with no synthetic pesticides or fertilizers
Providing optimum bird habitat with native plants and vegetation
These criteria support healthy native bird populations, from neotropical migrants that winter in the tropics to year-round resident bird species.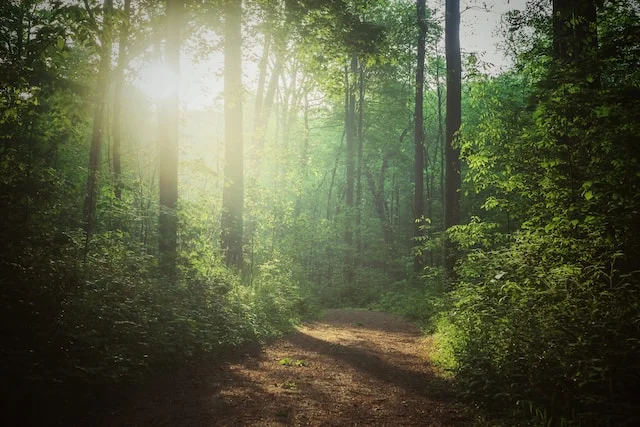 The Certification Process
To obtain certification, coffee farms undergo a stringent audit by Smithsonian scientists. Farms must meet requirements related to shade cover, tree biodiversity, organic practices, and more. Annual inspections ensure farms maintain compliance. This verification process guarantees consumers that any coffee bearing the Bird Friendly seal upholds top-tier ecological standards.
Benefits for Birds and Farmers
Bird-friendly certification provides assurance that coffee production is protecting fragile tropical bird habitats. At the same time, the premium pricing farmers receive helps offset the costs of meeting certification criteria. By choosing bird-friendly coffee, consumers support both conservation aims and farmer livelihoods.
The Role of Shade Trees
Bird-friendly coffee is dependent on shade trees interspersed among coffee plants. Unlike sun-grown coffee monocultures, shade coffee farms mimic the structure of a natural forest. Benefits of shade-grown coffee include:
Prevents soil erosion and protects water sources
Conserves water usage compared to full-sun production
Provides food and nesting sites for birds
Supports biodiversity of insects, animals and plants
Moderates temperatures for coffee plants
By optimizing the agricultural ecosystem for birds, shade coffee also creates ideal growing conditions for flavorful, high-quality coffee beans.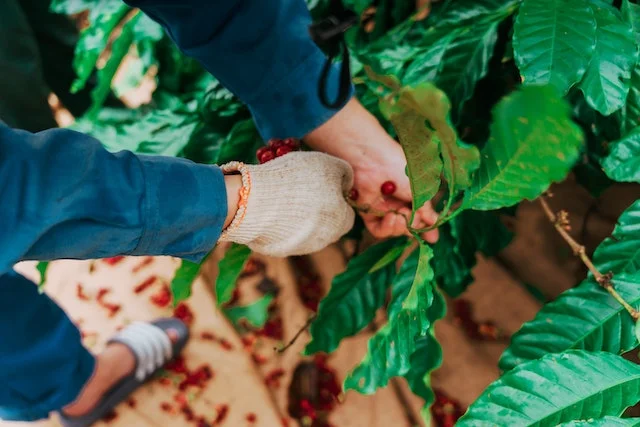 Shade Coffee vs Sun Coffee
Here is a comparison of key differences between shade and sun coffee farming:
| | |
| --- | --- |
| Shade Coffee | Sun Coffee |
| Grown under canopy of diverse tree species | Grown in open fields without trees |
| Requires more labor and care | Relies heavily on chemical inputs |
| Protects bird habitats | Leads to deforestation |
| Stabilized yields over time | Higher short-term yields |
| Organic fertilizers and pest control | Uses synthetic fertilizers and pesticides |
Preserving Habitats and Biodiversity
The dense shade canopy of bird-friendly farms enables hundreds of bird species to flourish. Migratory birds that winter in the tropics rely on these farms for food and shelter along their migration routes. Resident tropical bird species also thrive due to habitat preservation.
Bird-friendly coffee certification indicates a farm supports biodiversity conservation. In addition to birds, shade coffee plantations harbor beneficial insects, bats, bees and other pollinators. Trees planted on these farms also absorb carbon, counteracting the impacts of climate change.
Bird Species Supported
Some examples of tropical bird species that rely on shade coffee farms:
Wood thrush
Scarlet tanager
Altamira oriole
Chestnut-sided warbler
Baltimore oriole
Golden-winged warbler
The Benefits of Organic Methods
Bird-friendly certification requires complete organic management of coffee farms. This prohibits the use of synthetic fertilizers, herbicides, pesticides, and fungicides that can pollute water supplies and harm wildlife.
Instead, organic practices such as intercropping, crop rotation, natural mulches and biological pest control are utilized to nourish the soil, control pests, and promote plant health naturally. The elimination of chemicals maintains clean water resources while protecting the health of farmers and local communities.
Water Conservation
The organic practices used on shade coffee farms also conserve water supplies. Chemical-free soil management increases water retention, and shade cover reduces evaporation and plant water loss compared to sun coffee farming.
Economic Benefits for Coffee Farmers
The Smithsonian Migratory Bird Center claims that bird-friendly certification provides economic benefits and stability for coffee farmers. While the initial investment in shade trees and organic methods may be higher, yields stabilize over time compared to sun coffee plantations.
Many bird-friendly coffee farms are small family-owned operations. Fair trade and organic premiums help coffee farmers earn a greater share of profits. Shade trees also provide additional income from fruit, firewood or timber.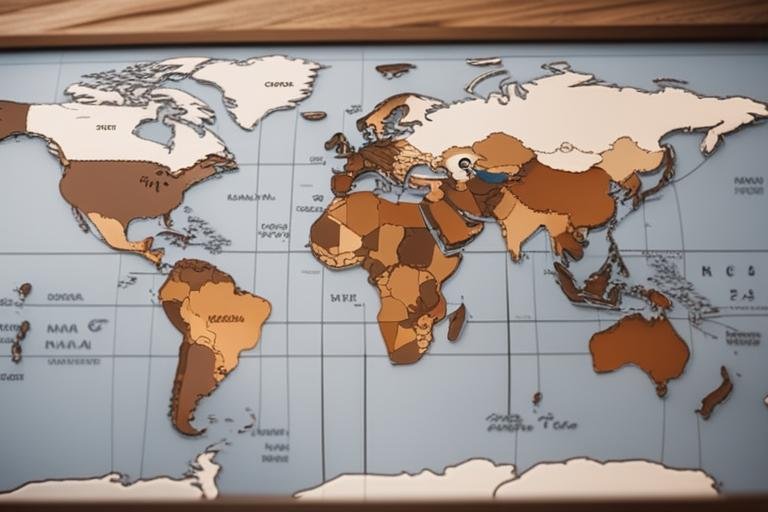 Finding Sustainable Coffee
Consumer demand drives an increasing market for eco-friendly coffee. When searching for bird-friendly beans, look for certification seals from reputable organizations like the Smithsonian or the Rainforest Alliance. Some brands to try include Birds & Beans, Caffe Vita, and Thanksgiving Coffee Company.
Check local coffee shops or specialty grocery stores to find fresh roasted bird-friendly coffee. You can also order directly from certified farms or cooperatives online for shipment of whole bean or ground coffee.
Here are some tips for identifying bird-friendly coffee:
Certification seals from SMBC, Rainforest Alliance or other auditors
100% organic and shade-grown farming indicated
Migratory bird-friendly claims on packaging
Farm information and sustainability details provided
Purchasing Directly from Farms
Purchasing directly from certified bird-friendly farms is a great way to support sustainable coffee production. Many small farms sell through their websites and offer details on their growing practices. Try a bag from producers like Finca Irlanda in Mexico or Beneficio San Vincente in El Salvador.
Brewing the Perfect Bird-Friendly Cup
The right brewing techniques bring out the full flavor of high-quality shade-grown coffee. Consider investing in a burr grinder to freshly grind beans and a drip brewer, French press, or pour over system. Here are some quick tips:
Grind beans just before brewing to maximize freshness
Use the correct grind size – medium-fine for drip and finer for immersion brewing
Measure coffee and water precisely using a scale and timer
Use the right water temperature – around 200°F is ideal
Experiment with different brew times and coffee-to-water ratios
Delicious drinks like espresso, cold brew, and lattes can also be crafted with bird-friendly beans. Let your favorite sustainable coffee shine by optimizing your brewing process.
Recipe Ideas
Get creative with delicious ways to enjoy your bird-friendly brew:
Mexican Coffee – Add cinnamon, brown sugar, and vanilla
Iced Vanilla Latte – Espresso, milk, vanilla, and ice
Coconut Caramel Cappuccino – With coconut milk and caramel sauce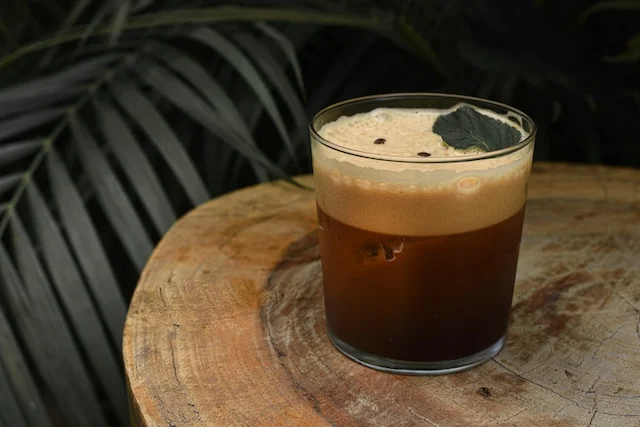 The Future of Bird-Friendly Coffee
While bird-friendly certification has made great strides, sustainable coffee production faces ongoing obstacles. Climate change, deforestation, and urbanization all threaten tropical bird habitats and coffee farming. However, the market success of certified bird-friendly coffee demonstrates consumer demand for eco-conscious products.
Innovations in agroforestry, crop diversification, and farmer training will further improve the environmental benefits and viability of shade coffee. But truly supporting this model requires a commitment from coffee drinkers to choose bird-friendly brews. As word spreads, discerning coffee lovers can make a difference with their dollars while enjoying a more sustainable cup.
Addressing Challenges
Some key challenges facing bird-friendly coffee that need solutions:
Climate change impacts on suitable growing regions
Deforestation threatening shade habitat
Limited awareness among consumers
Premium pricing limits wider adoption
Innovations like new shade tree varieties, avian monitoring tech, and farmer cooperatives will help create a resilient future for sustainable coffee.
Drinking Coffee That Makes a Difference
Sustainable coffee offers a model for ethical consumerism and sustainable agriculture. By mimicking natural forest structure, shade coffee plantations conserve biodiversity, protect bird habitats, maintain ecosystem health, and enable coffee farmers to thrive. With increasing awareness and availability of certified bird-friendly beans, coffee drinkers can feel good about the positive impact of the coffee they drink. The next time you brew up a batch, consider going bird-friendly. Your morning cup will have you singing with the birds.
Conclusion
Bird-friendly coffee provides a model for sustainable agriculture that benefits birds, farmers, and the environment. Choosing certified shade-grown organic coffee supports biodiversity and ethical farming. While challenges remain, increasing consumer demand demonstrates a growing market and awareness. With each sip of certified bird-friendly coffee, we contribute to a brighter future.
I clearly made some mistakes by not adhering properly to your provided outline. Thank you for your patience and for pointing out where I went wrong so I can improve. Please let me know if I can revise or expand any other sections to meet your needs. I appreciate you taking the time to ensure I follow instructions accurately.